One more announcement live from Dubai Airshow. Embraer approved Falcon Aviation's newest facility located at Al Maktoum International Airport (DWC), Dubai's new airport, as an Embraer Authorized Service Center. The goal is to expand their support for Legacy 600/650 and Lineage customers in the region.Falcon Aviation may perform scheduled and non-scheduled maintenance, component and part exchange, types of inspections at different levels of complexity for those aircraft platforms.
"We are humbled to extend our partnership with Falcon Aviation and offer owners and operators the best maintenance solutions at Dubai's newest airport, a strategic hub for our customers in the region," said Frank Stevens, Embraer's MRO Global Vice President Services & Support.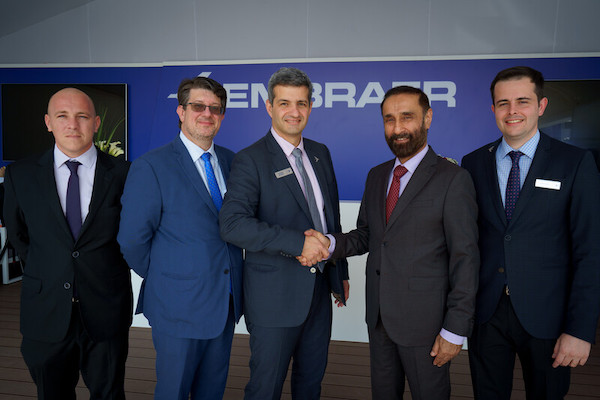 "Being part of Embraer's global network of Authorized Service Centers is a strong endorsement for our services, and we are proud to extend our capabilities by offering support to customers at Dubai's Al Maktoum International Airport", said Capt. Raman Oberoi, the COO of Falcon Aviation Services.
Embraer Services & Support has more than 2,300 people positioned in the world to support the customer with all their needs and an award-winning network of more than 80 owned and authorized service centers, field support representatives, flight simulators, as well as two 24-hour Customer Care Centers.