China is set to become one of the largest General Aviation markets in the world after the release of new guidelines by the Chinese State Council promoting investment and easing technicalities for operators. In a country with 1.3 million people and the largest consumer market in the world, only 300 general aviation airports, 281 general aviation operators and 1,874 general aviation aircraft existed in 2015. The new business environment foresees the building of more than 500 general aviation airports and handling of over 5,000 general aviation aircraft by 2020.
The demand for general aviation pilots is set to increase as China further opens its low-altitude airspace. But talent is scarce, and that may constrain the sector's development, experts said. And there's one company leading change in the traditional General Aviation sector in China, investing not only in the building of infrastructure but also in nurturing the future generations of aviators. This company is HNA General Aviation Investment Group (HNA General Aviation), the largest and most comprehensive company of its kind in all of Asia and probably in the entire world.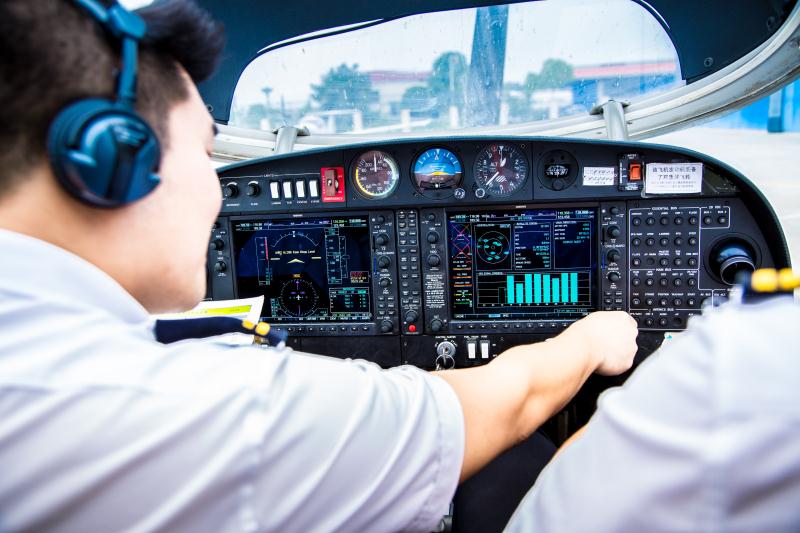 To build up the human capital needed to boost and sustain the growth of the General Aviation industry, HNA General Aviation is taking control of HNA Group's aviation schools and training academies both in China and abroad. The objective of the company is to elevate the quality of training and education in all campuses to levels above international standards, and to offer training services for all the range of General Aviation services including helicopters, light-aircraft and private jets.
The objective of HNA General Aviation is to tackle human capital shortages by specializing in the training and formation of high-skilled pilots and technicians. To nurture the best quality of aviators, the company has passed the UKAS ISO 9001:2015 certification by SGS, which improves business sustainability and performance for its academies in China.
The HNA Aviation Academy opened its doors in 2008 as one of the largest training institute of its kind in China. Since then, the academy has extended its footprint across China by building training bases in Hubei, Ningxia, Gansu and Hainan provinces. In its ten years of operations HNA Aviation Academy has accumulated a record of 280,000 hours of accident-free test flights and formed over 1500 pilots for more than 50 aviation companies.
In the field of operational excellence and social responsibility, HNA Aviation Academy has been awarded in multiple occasions, receiving the "Aviation Safety Responsibility Assessment" certificate by China's Civil Aviation South Bureau for five consecutive years; the "China General Aviation Exemplary Enterprise" and "Best General Aviation Talent Training Academy" among many other prestigious accolades.
Thinking global, HNA General Aviation has made strategic investments in overseas aviation academies including France's ESMA. This allows students to join international exchange programs and excel their language skills and technical knowledge.
HNA General Aviation is well equipped to ensure the sector's safe, efficient and steady growth by training pilots and technicians with the best international quality standards both in China and abroad.