Congratulations Metrojet Limited! MRO Business in Hong Kong has received approval from the Qatar Civil Aviation Authority (QCAA) as an Approved Maintenance Organisation for Qatar-registered aircraft. The approval covers Metrojet HK MRO's full capability list of Gulfstream, Bombardier and Embraer aircraft types.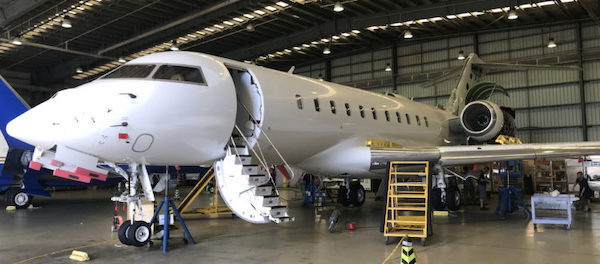 "The QCAA approval received for our HK MRO aligns with the one we obtained for our Clark MRO earlier this year, in which we see the increasing demand to support A7-registered aircraft in Hong Kong and the rest of the Asia Pacific region. We are dedicated to continue strengthening our MRO service offerings in both MROs and to develop the Metrojet brand as the MRO of choice in Asia Pacific," Mr. Bruce Watson, General Manager of Metrojet HK MRO commented.
This latest QCAA approval is added to the already established approvals from the Hong Kong CAD, U.S. FAA, Bermuda BCAA, Canada TCCA, Cayman Island CAACI, Isle of Man IoMAR, San Marino SMAR, Thailand CAAT and Aruba DCA.
Established in 1995, Metrojet pioneered business aviation services in Hong Kong and remains one of the most renowned safety and customer-focussed business jet operators and maintenance providers in Asia Pacific. The company provides all-inclusive aircraft management, maintenance and aviation consultancy services.