The end of 2019 was quite active for AMAC Aerospace - a successful re-delivery of a Boeing B737 and signing of new contracts for Airbus aircraft.
AMAC Aerospace accomplished a project on a Boeing B737. The aircraft underwent a full cabin interior refurbishment and in addition a heavy base maintenance has been carried out by AMAC's skilled technicians. AMAC could re-deliver the aircraft on time. "AMAC performed to client's fullest satisfaction in terms of quality and last minute design changes by the principal." said Alexis Ott, Director Maintenance Sales & Key Account Management.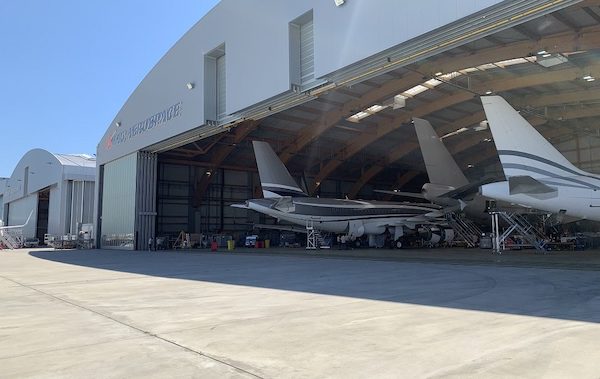 A privately owned Airbus A319 will carry out a maintenance input. The customer decided to carry out an ADSB-Out* installation with AMAC Aerospace in Switzerland at the same occasion. A second Airbus A319 AMAC Aerospace will perform an ADSB-Out installation beginning of January 2020.
A Head of State will bring its two Airbus' aircraft to Basel, Switzerland. An Airbus A320 will have carried out a C-Check package, a KA-Band installation and a cabin interior refurbishment. AMAC Aerospace will replace the seats and sofas in the A320. On the second aircraft, an Airbus A321, AMAC will undergo a D-Check, a landing gear overhaul and a partial cabin refurbishment. AMAC will replace the carpet on the aircraft.
Beginning of January 2020 a privately owned Airbus A319 will enter AMAC's hangar to undergo a 1A, 3A due maintenance check.