Specialists of the leading Russian MRO provider performed the first form of a-Check maintenance for the Sukhoi Superjet 100 (SSJ100) aircraft of Red Wings airline at its base at Domodedovo airport.
Previously, Red Wings and S7 Technics have already cooperated in the framework of performing basic maintenance of Airbus A320 and A321 aircraft.
The completed form of operational maintenance included detailed inspection and lubrication of various components, checking the performance of avionics, replacing filters and technical fluids.
In addition to the main list of works, the landing gear angle sensor was also checked and the target mounts of the ladder bar of the non-contact sensor of the aircraft entrance (service) doors were finalized.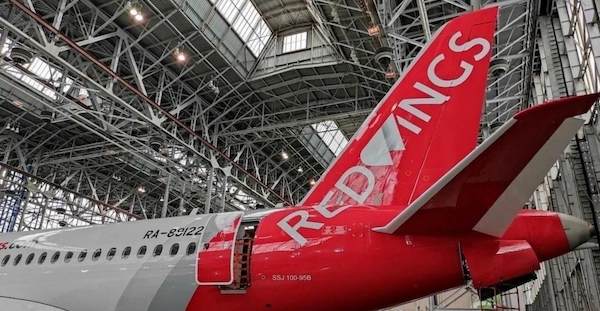 About 10 aircraft technicians were involved in performing maintenance.
Thanks to the accumulated experience of working with the Sukhoi Superjet 100 aircraft type, S7 Technics specialists can confidently speak of the high quality of technical service that meets the accepted FAP-285 aviation standard.
S7 Technics also has access to periodic maintenance, structural repairs, modifications and modifications of SSJ100 aircraft.
In addition, one of the reasons for choosing S7 Technics as a contractor for the implementation of the a-Check form was the successful location of the base of the leading MRO provider at Domodedovo airport – one of the largest Russian air hubs, where Red Wings is also based.
Now the Russian airline Red Wings operates three Sukhoi Superjet 100 aircraft, and until 2024 it is planned to transfer up to 60 SSJ100 aircraft.