The Airbus Foundation and Thai Airways International (THAI) have organised a goodwill flight to transport school supplies for underprivileged children aboard the airline's latest A350 XWB.
The aircraft, which is the fifth A350-900 to join the airline's fleet, departed Toulouse on 14th July carrying a consignment of 1,000 kits comprising backpacks and classroom stationery. Following arrival in Bangkok, the donations are being transferred to the three most southern provinces in Thailand, where school supplies have been negatively affected by ongoing conflict.
The goods carried on the aircraft were donated by the Airbus Foundation, its partner Aviation Without Borders and the International School of Toulouse.
This is the fifth goodwill delivery flight to be jointly organised by the Airbus Foundation and THAI. Previous initiatives, involving A380 and A330 deliveries, have seen the transport of a wide range of goods, including medical equipment and supplies, as well as gifts for children in need.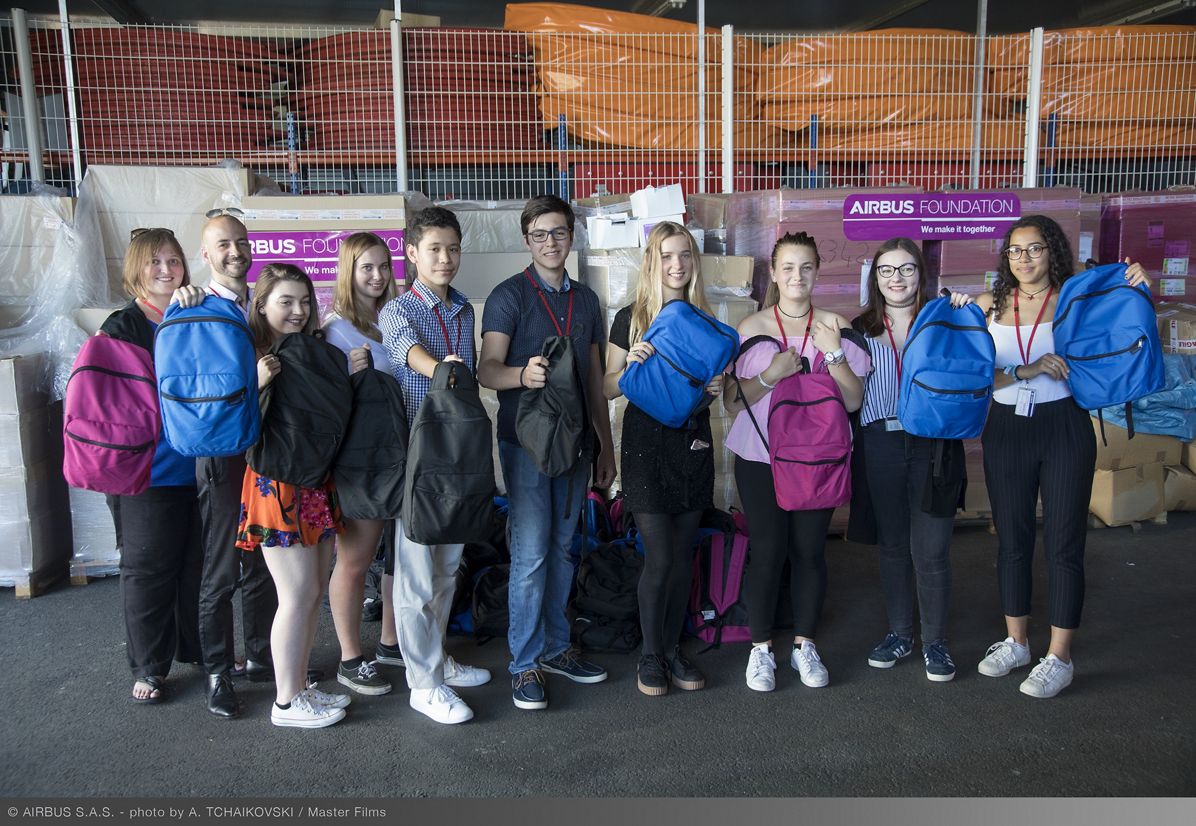 The Airbus Foundation, chaired by Tom Enders, CEO of Airbus, includes Airbus, Airbus Helicopters and Airbus Defence and Space as founding and contributing members. It is the company's vehicle for corporate philanthropy, using the group's resources, aeronautic and space products, competencies, diverse workforce and culture for driving innovation to address societal issues. In particular, the Foundation supports the global humanitarian community and inspires and prepares young people for the challenges of tomorrow. Since its launch in December 2008, the Airbus Foundation has facilitated more than 50 relief or goodwill flights to numerous destinations around the globe.