The Algerian Ministry of National Defence (MDN) confirmed on 30 August that it has received its first Mil Mi-28NE Night Hunter attack helicopters when it released coverage of Chief-of-Staff Lieutenant General Ahmed Gaïd Salah inspecting Ain Oussera Air Base, 135 km south of Algiers.
Two Mi-28NEs were seen fitted with the optional N025E mast-mounted radars and pods for 87 mm S-8 rockets. Lt Gen Salah was also seen inspecting a launch tube for either a 9M114 Kokon or 9M120 Ataka air-to-surface missile.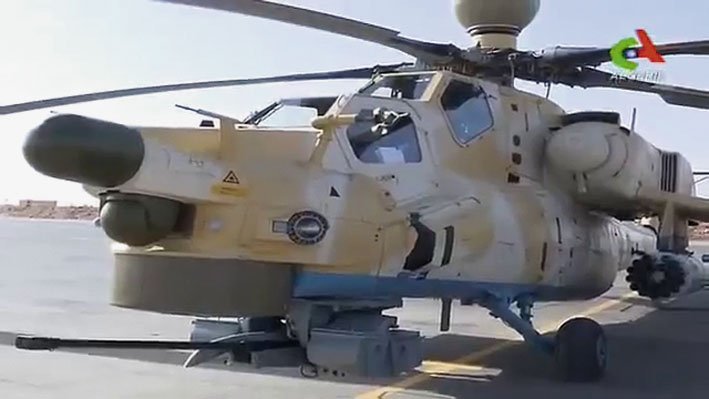 The Russian media has reported that Algeria has ordered 42 Mi-48NE that, unlike the Russian Air Force ones, have dual controls that enable both crewmembers to pilot the aircraft.