Embraer's Legacy 450 medium cabin business jet set a new speed record on a recent flight between Portland, Maine in the United States and Farnborough in the United Kingdom, according to the U.S. National Aeronautic Association (NAA). The record-setting flight occurred on March 7, 2018, with two pilots and two passengers on a ferry flight of Embraer's new Legacy 450 demonstrator aircraft, which debuted at EBACE with new seat designs and the lowest cabin altitude in its class (5,800 ft.).
The flight departed at 9:25 a.m. (EST) from Portland International Jetport Airport (KPWM) and landed at Farnborough Airport (EGLF) at 8:30 p.m. (GMT), achieving an average speed of 521.89 mph (840 kph).
The Legacy 450 landed with fuel reserves in excess of those required for NBAA IFR as well as for critical operations. The flight lasted six hours and five minutes, covering a distance of 2,756 nautical miles (5,105 km).
The Legacy 450 has a full range capability of 2,904 nm (5,378 km) with four passengers and NBAA IFR Reserves, and it can operate at up to Mach 0.83 with an altitude ceiling of 45,000 ft. The aircraft's cabin altitude is the lowest in its class, at 5,800 ft. The aircraft's environmental control system also preserves a sea-level cabin altitude while flying under 27,050 ft.
The NAA has confirmed this flight as a U.S. record and the flight data along with air traffic control documentation has been submitted to the Federation Aeronautique Internationale for validation as a world record.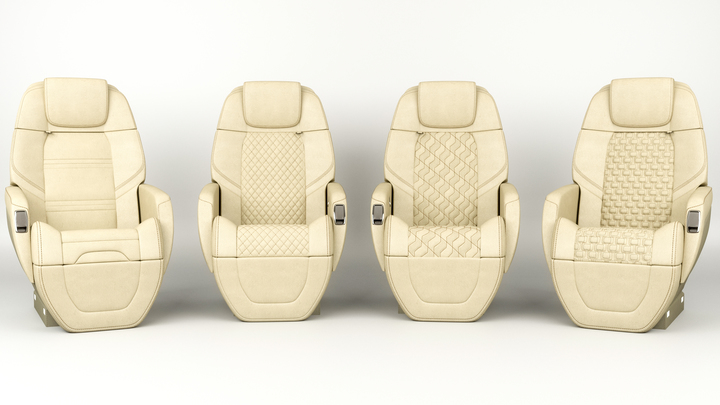 The Legacy 450 is a medium cabin business jet with a best-in-class 6-foot-tall flat-floor cabin. The Embraer DNA Design of the cabin includes four fully reclining club seats which may be berthed into two beds for complete rest in a 5,800-foot cabin altitude. The optional in-flight entertainment system consists of a high-definition video system, surround sound, and multiple audio and video input options. Voice and data communications options are also available, such as Gogo's air-to-ground AVANCE L5 and Viasat's Ka-band solutions. The cabin includes a refreshment center at the entrance, a rear private lavatory with a vacuum toilet and an in-flight-accessible baggage area. The total baggage space is the largest in the aircraft's category.
The Legacy 450 is the first business aircraft in its segment with full fly-by-wire technology, featuring side-stick flight controls, the state-of-the-art Rockwell Collins Pro Line Fusion avionics suite with four 15.1-inch high-resolution LCD displays, and paperless operations capability, with graphical flight planning, Jeppesen charts and maps and a synthetic vision system. The optional Embraer Enhanced Vision System (E2VS) features a Head-up Display (HUD) and an Enhanced Video System (EVS).
The Legacy 450 is powered by two advanced, fuel-efficient Honeywell HTF 7500E turbofan engines, the greenest in their class. With four passengers and NBAA IFR Reserves, the Legacy 450 is capable of flying 2,904 nm (5,378 km), which enables non-stop flights from San Francisco to Honolulu, São Paulo to Bogotá, Moscow to Mumbai, New Delhi to Singapore, Singapore to Beijing, Beijing to Kuala Lumpur, or Hong Kong to Alice Springs.