The world's largest airlift helicopter, MI-26T2, arrived on Wednesday, January 17 in Marka Military Airport to join the Royal Jordanian Air Force (RJAF) fleet. This reported by Jordanian news agency Petra.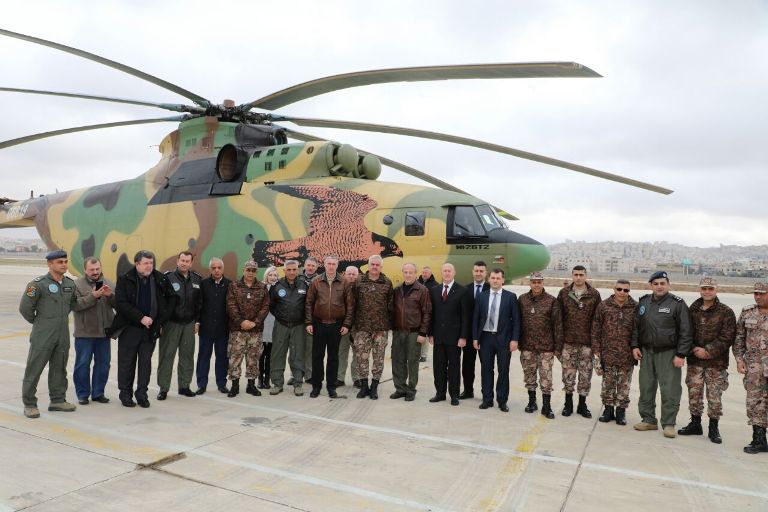 The Mi-26T2 is able to carry up to 82 passengers or 20,000 kg of load on a underneath sling cable or 20,000 inside the cabin. Normally it is manned by 5 or 6 crew members.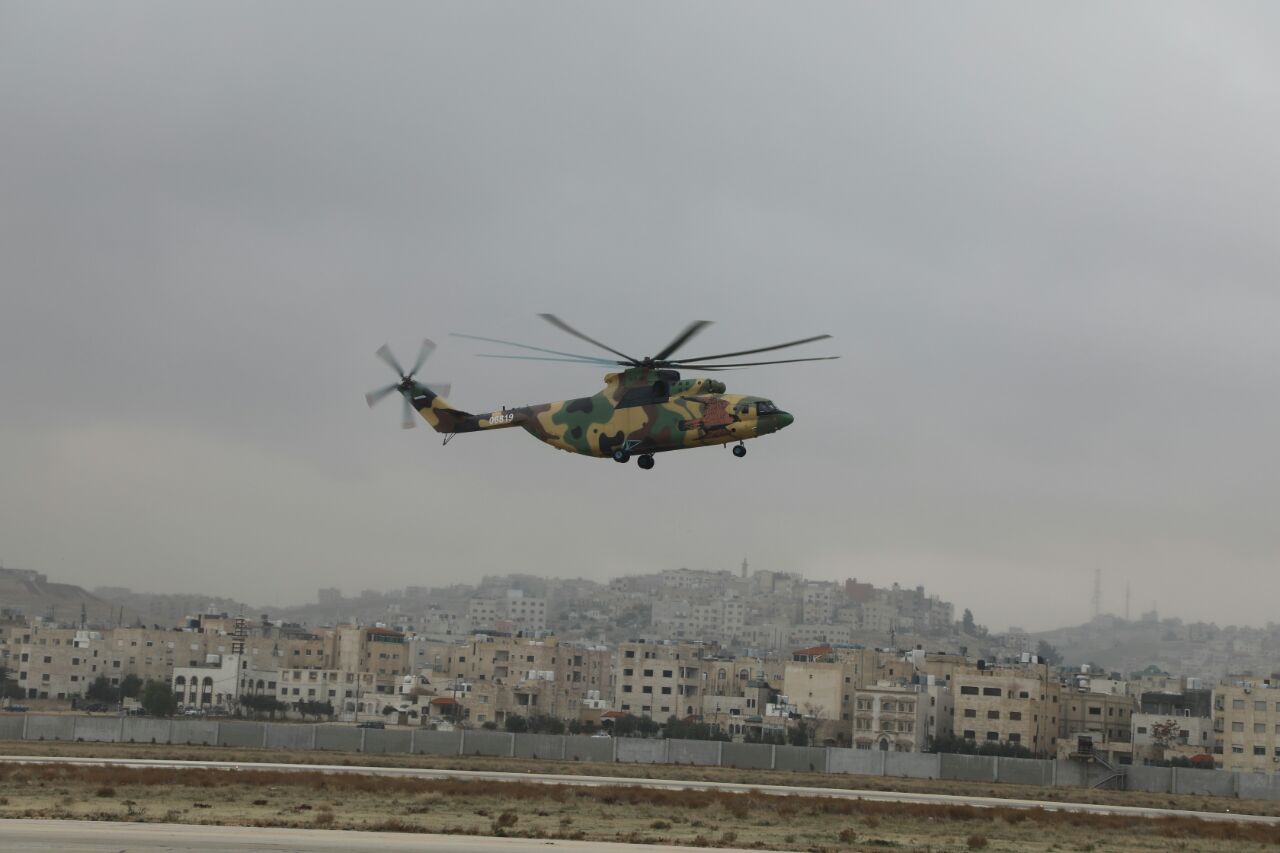 The cruise speed of the Mi-26 is 137 knots (158 mph / 255 kmh) at which it can cross 1,190 miles (1,920 km) with auxiliary tanks up to an altitude of 15,100 feet. The Mi-26T2 is the most advanced version that should be able to fly any time under the most adverse weather conditions. More Mi-26T2s will join RJAF fleet as part of a modernization and development drive designed to keep pace with technological advancements in the military domain.