We hope you were following latest news and announcements made during last NBAA-Bace. One of them, very important, was regarding a Pearl engine family for business aviation, obviously by Rolls-Royce. The purpose-designed engine... the most powerful in the Rolls-Royce business jet propulsion portfolio... this is just a few of statements regarding the new one. If we say Gulfstream G700 you understand immediately!
The mathematics are quite easy to do - Rolls-Royce engines powers 3,200 business jets in service today. It makes Rolls-Royce the world's leading engine supplier in this market. Gulfstream's selection of the Pearl 700 to power its new flagship aircraft reaffirms Rolls-Royce's position as the leading business aviation engine manufacturer.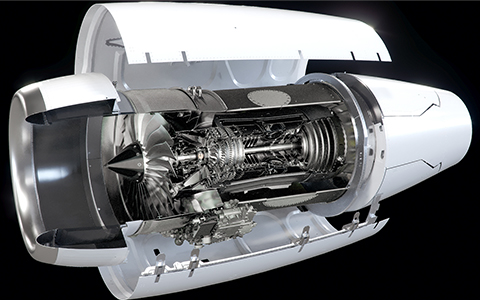 The Pearl 700 combines the Advance2 engine core, the most efficient core available across the business aviation sector, with a brand-new low-pressure system, resulting in an 8 per cent increase in take-off thrust at 18,250lb compared to the BR725 engine. The engine offers a 12 per cent better thrust-to-weight ratio and 5 per cent higher efficiency, while maintaining its class-leading low noise and emissions performance. The result is an engine that is highly efficient, but also able to propel customers nearly as fast as the speed of sound (Mach 0.925).
It brings together innovative technologies derived from the Rolls-Royce Advance2 technology demonstrator programmes with proven features from the Rolls-Royce BR700, today's leading engine family in business aviation. This includes a highly-efficient 51.8" blisked fan, a high pressure compressor with a market-leading pressure ratio of 24:1 and 6 blisked stages, an ultra-low emissions combustor, a 2-stage shroudless high pressure turbine and an enhanced 4-stage low pressure turbine, that is one of the most efficient and compact ones in the industry.
The engine's pioneering technology, combined with outstanding performance, supports Gulfstream's business aircraft in reaching new standards for the top end of the ultra-long-range corporate jet market. The engine has been developed at the Rolls-Royce Centre of Excellence for Business Aviation Engines in Dahlewitz, Germany, and is currently undergoing a comprehensive test programme.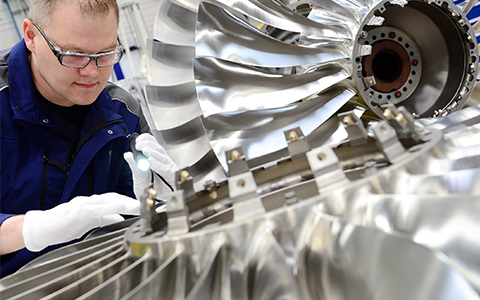 Chris Cholerton, President – Civil Aerospace, Rolls-Royce, said: "Our whole team is very proud to power the very latest Gulfstream aircraft, the G700, and I congratulate the Gulfstream team on this special occasion. We are looking forward to continuing our successful partnership that started some 60 years and 4,500 engine deliveries ago with the Dart-powered Gulfstream I. The Pearl 700 is a pioneering product, that brings together our latest technology to deliver outstanding efficiency, supporting our leading position in the business aviation world."
Mark Burns, CEO Gulfstream, said: "The Gulfstream-exclusive Pearl 700 engines that will power the world's largest business jet at more than nine-tenths the speed of sound once again demonstrate the capabilities of the Rolls-Royce team. From our more than 60-year history with Rolls-Royce, we know they will deliver a first-rate experience to our Gulfstream G700 customers, from the capabilities of the powerplant to their comprehensive after-market support. We are excited to work with them on the industry's new flagship, the all-new Gulfstream G700."
Designed for outstanding reliability, the Pearl family is supported by the industry-leading Rolls-Royce CorporateCare® Enhanced, the most comprehensive service programme in business aviation. CorporateCare Enhanced offers substantial financial and operational benefits to customers, increasing asset value and liquidity, mitigating maintenance cost risk and protecting against the unforeseen costs of unscheduled events anywhere in the world. Increased aircraft availability, reduced management burden, full risk transfer, direct priority access to the Rolls-Royce services infrastructure and remote site assistance are further customer benefits.
The Pearl engine family is part of the Rolls-Royce IntelligentEngine vision of a future where product and service become indistinguishable thanks to advancements in digital capability. As well as a new-generation Engine Health Monitoring System that introduces advanced vibration detection, the family benefits from the incorporation of advanced remote engine diagnostics. It is also enabled for bi-directional communications, allowing for easy remote reconfiguration of engine-monitoring features from the ground. Cloud-based analytics, smart algorithms and Artificial Intelligence continue to play an increasing role in delivering exceptional levels of availability and greater peace of mind for our customers.