Bye Aerospace announced that KLM Flight Academy, located at Groningen Airport Eelde in the Netherlands, has completed purchase deposits for six all-electric eFlyer 2 and eight all-electric eFlyer 4 airplanes.
"We are honored to add the first major airline's flight academy, KLM Flight Academy, to our expanding list of eFlyer customers," said George E. Bye, CEO of Bye Aerospace. "In addition to helping them become carbon-neutral, eFlyers will help the academy significantly reduce the noise signature in the Eelde area. Bye Aerospace celebrates KLM Flight Academy's rich history and offer them warm congratulations on their 75th anniversary."
"Today we celebrate our history, but more importantly, we look to the future," said Bart de Vries, Managing Director of KLM Flight Academy. "We are excited to become part of the eFlyer development of Bye Aerospace and look forward to becoming a zero-emission flight academy in support of our parent company's development and strategy."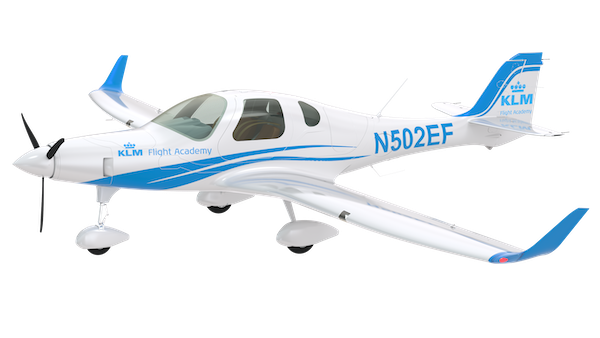 The eFlyer family of aircraft aims to be the first FAA-certified, practical, all-electric airplanes to serve the flight training and general aviation markets. All the company's current and future families of aircraft feature engineering, research and electric aircraft solutions are designed to specifically address compelling market needs. Benefits include five-fold lower operating costs, no CO2 emissions and decreased noise. Bye Aerospace estimates the eFlyer will eventually eliminate the release of millions of metric tons of CO2 each year as its deliveries begin and the world's conventional general aviation fleet is replaced.