Dassault Aviation will highlight three key aircraft at Henderson Airport during the NBAA-BACE convention. "We are investing considerable talent and resources in developing new capabilities for long-range travelers," said Dassault Aviation Chairman and CEO Eric Trapipier ."Operators will be excited to see exactly what this is going to mean for the onboard flying experience."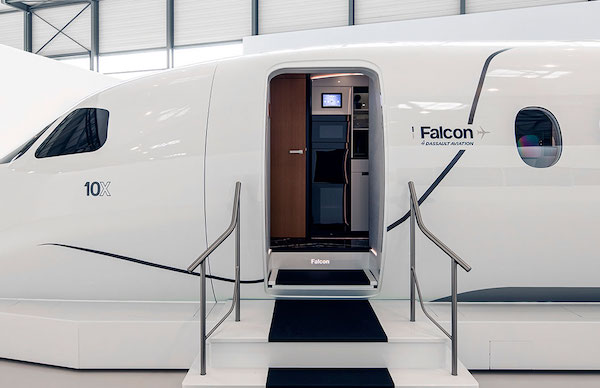 Falcon 10X - the ultimate business jet
Dassault will display, for the first time, a full-scale cabin mockup of the recently unveiled 7,500-nautical-mile Falcon 10X—the largest and most advanced purpose built business jet on the market. The 10X cabin has a height of 6-feet, 8-inches and width of 9-feet, 1-inch—larger than some new regional jets. Those dimensions have allowed Dassault interior design teams to imagine a cabin environment more characteristic of a posh penthouse apartment than a leading high-end business aircraft.
Pilot will be pleased with the new neXus flight deck, equipped with touch screen displays throughout, as well as the innovative Falcon Smart Throttle, which simplifies power management and is fully integrated with the digital flight control system for added safety. The 10X flight deck is the roomiest and most comfortable in business aviation.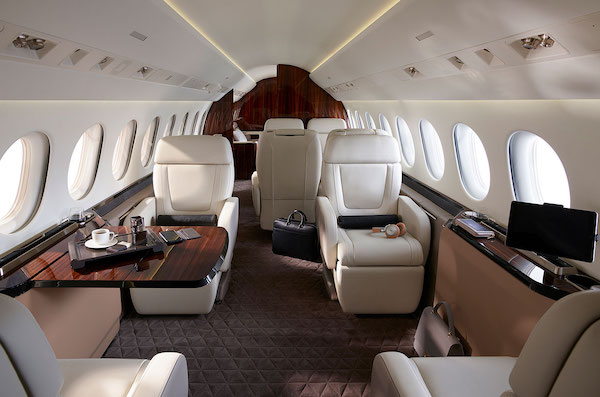 Falcon 6X long-range leader
With three aircraft engaged in a flight test program that is proceeding as planned towards scheduled 2022 certification, the all-new Falcon 6X will be represented by a full-scale cabin mockup outfitted with the 6X's innovative award winning interior design. The 5,500 nautical-mile 6X features the largest and most comfortable cabin in the long-range business jet segment, along with the most advanced civil version of Dassault's revolutionary Digital Flight Control System. Test pilots describe the 6X as showing exemplary handling and performance and excellent system reliability. A fourth aircraft--the second with a full interior--is expected to fly before year end. This unit will embark on a global tour intended to rigorously evaluate cabin systems and ensure they are fully mature on market entry.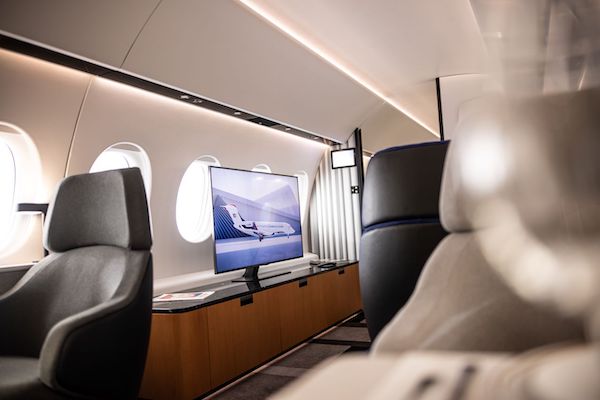 Falcon 8X updated flagship
The company's current flagship, the ultra-long-range Falcon 8X, arrives in Las Vegas with a restyled, reimagined cabin intended to further improve comfort, connectivity and productivity. Flowing lines and curved surfaces enhance the feeling of uninterrupted spaciousness that characterizes the redesigned interior. New LED lighting is more soothing to the eyes and infinitely adaptable, with innovative sunrise/sunset functions among its numerous settings. Touch controls are easy to use and flush-mounted in side ledges, enhancing the cabin's seamless lines. Attendees can also try out the 8X's new Innovative Cabin System, which combines and simplifies cabin management and entertainment functions.