In the 1960s, when the U.S. Navy decided to expand its advanced technology portfolio to include dynamic, VTOL aircraft, they consulted with a world-renowned company that was currently exploring this innovation – Bell Aerospace.
With our team's ever-pioneering spirit, Bell was already developing a similar prototype. This aircraft flew with three blade propellers mounted on four wings and showcased vertical and/ or short take-off and landing (V/STOL). During takeoff, the propellers would tilt upwards or at 45 degrees, demonstrating a new type of aircraft movement that could handle short runways. This revolutionary vehicle – the best of its time - was known as the Bell X-22.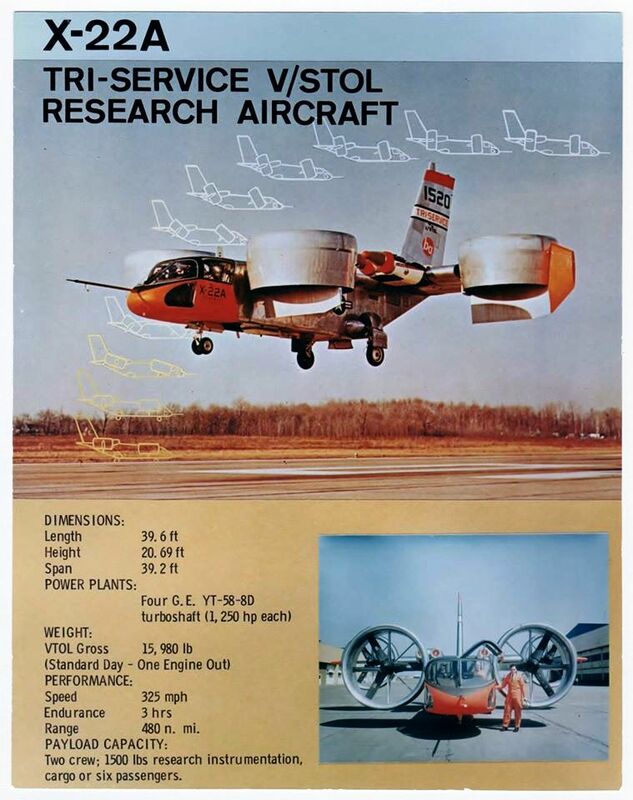 The Bell X-22 model continued successful flights into the 1980s, even though the original program was canceled. It is currently on display at the Niagara Aerospace Museum in New York. As for the technology, its concept lives on through our Bell Nexus 4EX, another vehicle that demonstrates the possibility of duct and propeller technology. Exploring new ways of enhancing vertical take-off and landing aircraft is a journey our teams have embarked on since our very beginning. Today, this mission carries on.