Kenneth has successfully closed his second transaction since joining the JetLease Capital Team!
Kenneth has served in financial capacities for over 20 years assuming positions ranging from entrepreneur of his own startup distribution company to being the Chief Operating Officer of a well-respected consulting firm for institutional investors. He deals with firms in alternative finance primarily consisting of private equity funds, hedge funds and family offices where he has successfully developed an alternative investment fund administration platform that assumes the administrative responsibilities for his clients.
Through his involvement with these alternative investment sources he has sourced and structured financing solutions for Corporate and Commercial Aircraft opportunities and brings his alternative experience to JLC.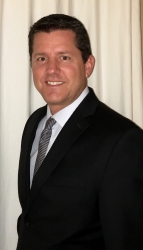 Kenneth attended Florida International University in Miami majoring in Finance.
Kenneth has served as treasurer on the board for the CFA Society of South Florida (CFASFL) and as a member of the Florida Alternative Investment Association (FLAIA). Kenneth is also a member of the International Society of Transport Aircraft Trading (ISTAT) and serves as Managing Director of the Miami Family Office Association(MIAFOA).
Kenneth and his family currently reside in Boca Raton, FL.