We are still asking industry people regarding their way to aviation Business.
This time we had an opportunity to talk during EBACE with Per Marthinsson, the Co-Founder & Managing Director of Avinode.
His way to aviation business was rather logical one. University project with friends ( they are still working together even now) meant to develop a platform, which will manage a big fleet of jets coming to the market. With their professor guidance and remarks, with deep analyze of market demand and opportunities, with time and hard work invested it became Avinode, a platform most people working in business aviation are familiar with.
So once again, let yourself dream, take a chance, take a risk! It's important to dare! 15 years from that school projectAvinode has grown on leading online marketplace for buying and selling air charter.
When I asked Mr. Marthinsson – what's the latest Avinode news? The answer was quite an easy one, even without words – just have a look at the title photoJ
So, let us give you the information from the very source regarding the TakeOff ready.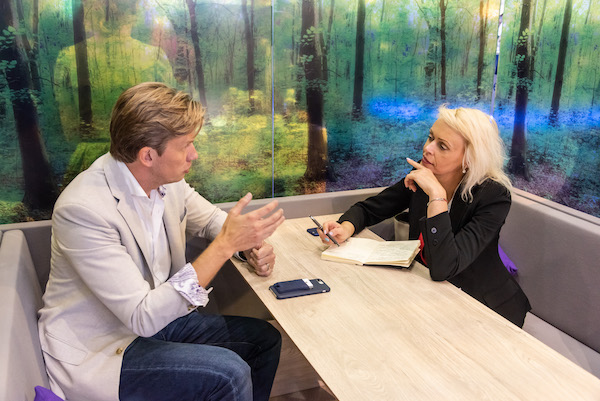 To make it very easy – it is the source of actually available aircraft with the crew, you can charter. As Avinode says, 96 hours is the crucial time, brokers are looking for charter flights and actually available aircraft within this time frame. So why don't use the TakeOFF Ready?
Per Martinsson told that first feedback is very positive. It is very important as well, as exactly that operational user's feedback is the way to assure step by step development with the best quality offered for users.
"I can tell you – first feedback we have mean a lot for us. People really understand the product. For us it is an important step closer to be able to assure one-step booking. We are improving payment experience, as bank systems is not effective enough in a number of cases. Let me say it simple - we took the idea of verified empty legs and we went one step forward. Our TakeOFF Ready is also an opportunity for operators to promote a crew-ready flights on Avinode. We have to do our best in order to be one step ahead and offer solutions for operators and brokers, to be more effective in our operations and increase bookings"
When I asked Mr. Martinsson if he would change Aviation industry for something different the answer was more than definitive:
" Aviation never let you go! This is the global nature of this industry. When you are a technology provider for the industry you have a challenge to always do better, to improve, to contribute. So, I am more than sure I am in aviation to stay:) "