The construction of the new Dassault Falcon 6X is going well.
Dassault Aviation froze the design last May 2019.
At that time, Dassault had already started manufacturing parts in several 'satellite plateaus' in Merignac, Bordeaux and the American Little Rock. The first prototype must fly in 2021 and be put on the market in 2022.
With a Pratt & Whitney Canada PurePower PW812D turbo fan with a 57.8-66.3 kN strength, engine manufacturer Pratt & Whitney Canada has now tested more than 1,000 hours on a test stand. The Falcon 6X thus becomes the first business jet that will be equipped with a Geared Turbofan (GTF).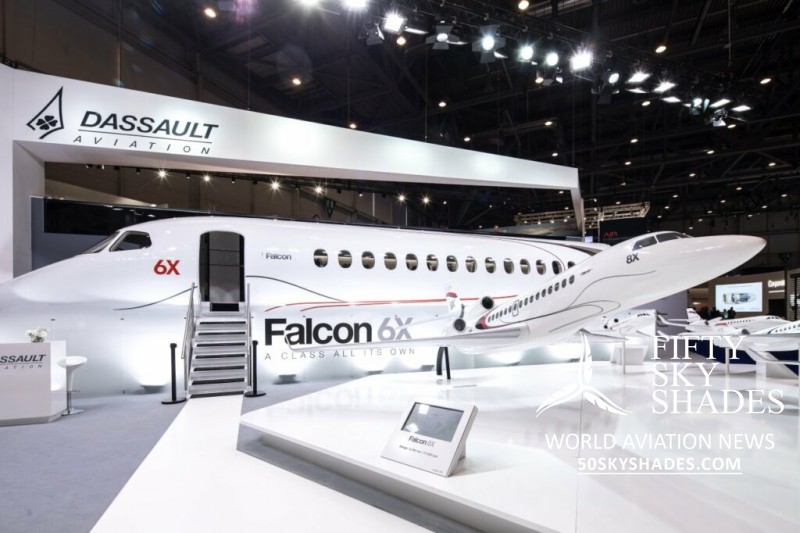 A flight range of 5,500 nm (10,186 km) is provided for the business jet. To give future customers an idea of the inside dimensions of the device, a full size cabin mock up has been installed in Geneva.