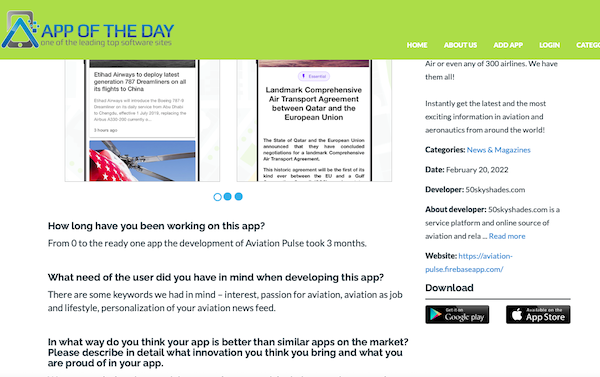 When something happens as a proof of the fact the job is well done it is such a pleasure to receive this appreciation!

So this is the opportunity for me to share how proud I am with 50skyshades IT team and the job done!

One of our Apps, AviationPulse, got special attention and the developper had to be intervieved by "App of the Day" editor.

Even the title of the interview is a special pleasure for me!

Follow the link to read full version of the iterview and of course, download the app if you didn't already!
https://appoftheday.downloadastro.com/app/aviation-pulse-news-events/