30 years ago at November 15, 1988 was made his triumphant unmanned flight Soviet reusable space shuttle - Buran spacecraft. He twice flew around the Earth and made the first ever automatic landing of a winged spacecraft on the landing complex of the Baikonur cosmodrome.
The launch of Buran occurred at 03:00:02 UTC on 15 November 1988 from Baikonur Cosmodrome launch pad 110/37. Spaceship was lifted into space by the Energia rocket.
After boosting itself to a higher orbit and completing two orbits around the Earth spaceship automatically to begin the descent into the atmosphere return to the launch site and horizontal landing on a runway 206 minutes after launch accompanied by Igor Volk in a MiG-25 chase plane. Buran touched down at 260 km/h in a 17 m/s crosswind at the Jubilee runway (Yubileyniy Airfield), with a 1620 m landing rollout.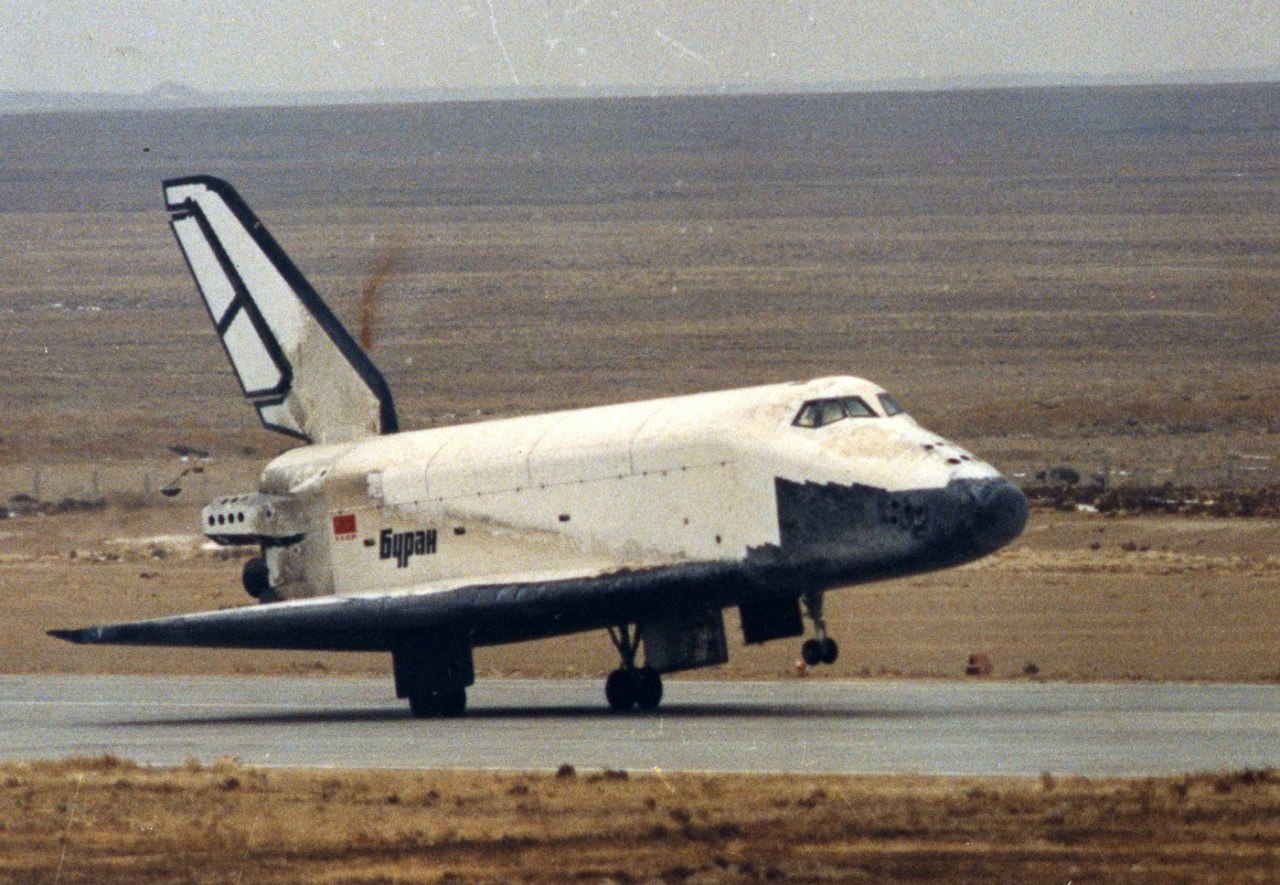 The creation of the Energiya rocket and the Buran space shuttle became the most impressive program in the history of domestic space rocket-making, with the annual financing volume reaching 1.3 billion rubles by 1985. The first launch of the Energiya rocket took place on May 15, 1987 at the Baikonur space center. The Energiya became the first Soviet rocket that used hydrogen in the rocket's main stage. The Energiya was also the most powerful of domestic rockets, capable of putting into orbit the payload of up to 100 tonnes.