Are you ready for MEBAA Show Morocco? It's only a couple of month away! It's the ideal time to set your goals, to schedule all meeting and use all opportunities this show is offering!
MEBAA Show Morocco is the ideal platform for business aviation as the country is the centre of the aerospace industry in Africa. The show is held under the High Patronage of His Majesty King Mohammed VI of Morocco.
Morocco is actively targeting and attracting the aerospace and business aviation industry to the country through its Vision 2020, which aims to place the country in the top twenty destinations globally through sustained growth. The country, bolstered by low operating costs and a stable government, will become the ideal business aviation hub leveraging its proximity to the second largest business aviation market, Europe, and the two great emerging markets, the Middle East and Africa.
In 2018, Global Jet Capital, business jet financier, estimated the sales of business jets to Africa would increase by 160 units by 2025, a total expenditure of USD $3.9bn. Bombardier was more optimistic predicting the delivery of 200 units to the continent representing a CAGR of 3.2%.
"MEBAA Show Morocco launched in 2015 in response to market demand and at the request of the Moroccan government," says Ali Alnaqbi, Founding & Executive Chairman of the Middle East & North Africa Business Aviation Association (MEBAA). "Since then we have seen a growing interest, not just from exhibitors but also visitors, to be part of this burgeoning industry. It's really a fantastic opportunity and I look forward to the MEBAA Show Morocco 2019 bringing the industry together to drive business aviation in North Africa forward."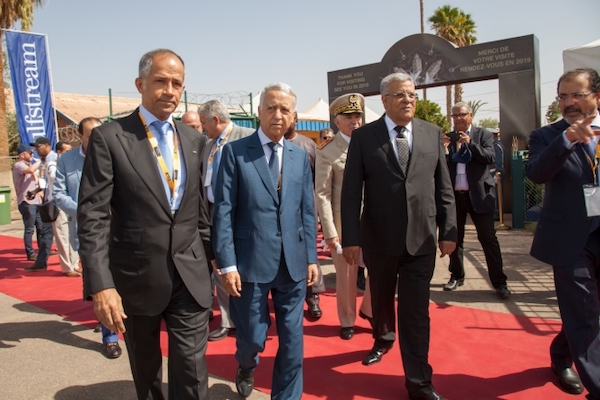 He continued, "We are thrilled to have received the High Patronage of His Majesty King Mohammed VI of Morocco for MEBAA Show Morocco 2019. This illustrates the level of commitment of the country, in addition to underlying the high level of officials reflected in visitors to the event."
Industry leaders will converge on Morocco for the event, with companies such as award winning Swissport Executive Aviation recently committing to sponsor the event, alongside first time exhibitors AMAC and returning exhibitors XJet, Milano Prime and Bell, among many others.
The MEBAA Conference will take place the day before the show opens, the 24 September, at the Mandarin Oriental Hotel, with the show itself running from 25-26 September at Marrakech Menara Airport. For more information or to book your space, please visit mebaamorocco.aero.