Only three months after its initial funding, Corecam Capital Partners has increased its investment in Wingcopter in a second closing. In December, the multi-family office from Singapore participated in a seed round with several million euros in the German start-up, which develops and sells transport drones for humanitarian and civil applications.
The reason for the decision is the great commercial interest in Wingcopter. In the three months since Corecam's first investment in December 2019, the startup has been able to achieve several milestones: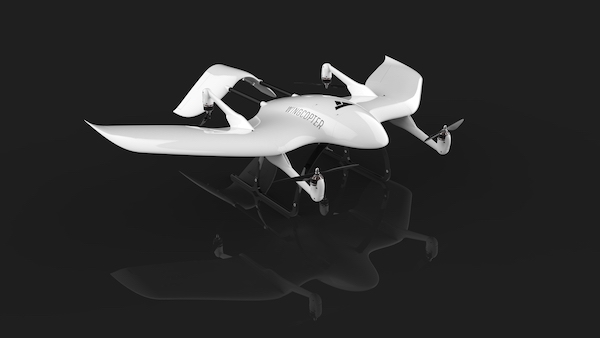 In cooperation with Merck and the Frankfurt University of Applied Sciences, Wingcopter performed the world's first beyond-visual-line-of-sight flight (BVLOS) between two production facilities. Laboratory samples were flown over a distance of 25 kilometers from the Merck plant in Gernsheim to the company's headquarters in Darmstadt - over highways and state roads, power and rail lines, and industrial infrastructure.
As part of a humanitarian aid project in Malawi, 90 kg of medicines were delivered by Wingcopter to remote areas that were partially cut off from the outside world by a flood, adding up to a total of over 10,000 flown kilometres within a month just in that specific project.
Following the successful participation in the African Drone Forum and the Lake Kivu Challenge in Rwanda, several African governments and international organizations have expressed their interest in cooperating with Wingcopter.
Commercial partnerships have been concluded with several globally active companies (announcements to follow).
Parallel to the above-mentioned successes, Wingcopter will exceed by far the turnover of the entire previous year already in the first half of the year.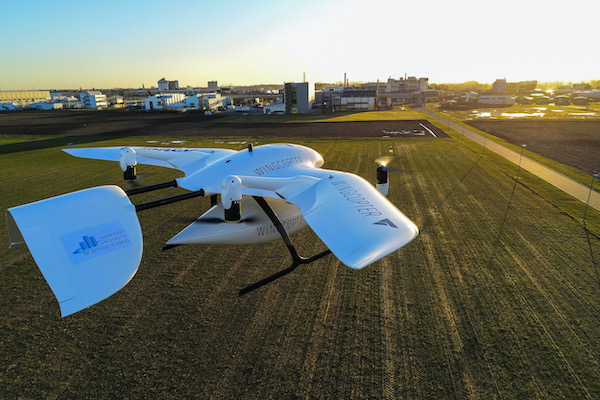 ​Martin Lechner, Managing Partner of Corecam Capital Partners, commented: "The worldwide commercial interest in Wingcopter's innovative and powerful eVTOL drones is impressive. Based on the very positive development in recent months, we are supporting Wingcopter in a second round of financing to enable the team to successfully implement their ambitious growth plans".
"We are very proud that Corecam is convinced of our approach and that they have provided us with additional financial resources after such a short time. With the additional capital, we will continue to expand the team in order to be able to meet the high demand and to accelerate the further development of the Wingcopter", adds Wingcopter's CEO Tom Plümmer.
Philipp Weber, Venture Capital Partner at FPS Law and member of Wingcopter's advisory board, adds: "In contrast to many other drone start-ups in the logistics sector, which currently only present prototypes and visions, Wingcopter has been able to impressively demonstrate the capabilities of the Wingcopter drone in flight operations in recent months, among other things through flights in aid projects. The further investment by Corecam is an important step towards rapid growth".
Wingcopter plans to grow from the current 45 team members to 70 within the next few months.
Interested parties can view current job vacancies at wingcopter.com/careers.