Congratulations Air Service Basel! They just became the first Authorized Service Center for EASA and FAA registered Cirrus aircraft in Europe, to support the Cirrus Vision Jet SF50 for Maintenance and CAMO+services. The company began by achieving the EASA Part-145 Approval for Full Line & Base Maintenance, including the FAA Repair Station Approval at the end of 2019, soon followed by the full CAMO+ Approval.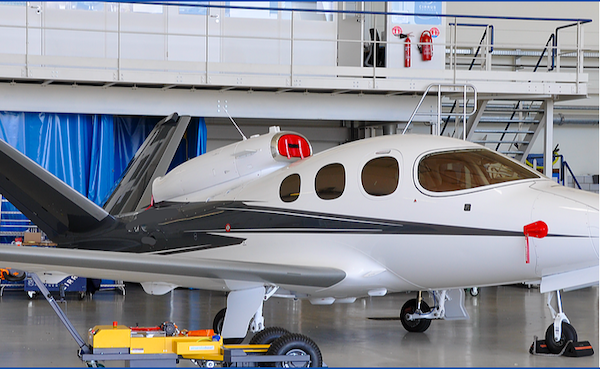 As a certified Cirrus Partner for 15 years, Air Service Basel offers full service to the Cirrus SR2X series including full Garmin avionics services, and during that time has serviced an extensive number of Cirrus aircraft. With the perspective of second-generation Vision Jets soon arriving in Europe, the decision to add the SF50 to their capabilities is a logical next step for the Basel-based service center.
"We are looking forward to supporting the Cirrus Vision Jet customers. It is important for us to be prepared to serve the new Vision Jet SF50 owners and to provide the most sophisticated and personalized aviation experience across the Cirrus aircraft series." Says Claudio Lasagni, Air Service Basel CEO.
Find out more here - https://www.airservicebasel.com/cirrus-vision-jet-camo