Congratulations! The intent of Metro Aviation to purchase and take delivery of five SH09 helicopters following FAA certification is formally recorder. The MOA is signed with Kopter. Metro Aviation has evaluated and selected the SH09 due to its twin-engine cabin volume for a single-engine price tag and low operating costs while offering best-in-class speed, range, payload and other desirable features and benefits.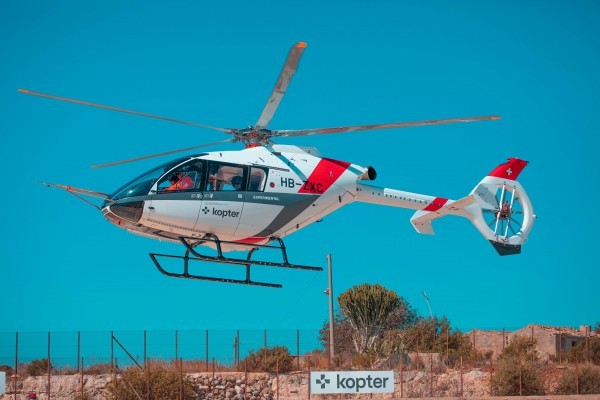 The cooperation between Metro Aviation and Kopter started in 2018, when the two companies worked on the design and completion of several interiors for the SH09, which were successfully presented at several helicopter exhibitions in North America and emphasized the SH09's versatility and attributes.
"We have become more familiar with the SH09 concept and we've worked in conjunction with Kopter to develop interiors for EMS, Airborne Law Enforcement and Tour Operations, which Metro has rolled out to the industry in the last two years," said Metro Aviation President Mike Stanberry.
"Those interiors were very well received by the industry. The benefits of a twin-engine cabin with the purchase price and operation cost of a single-engine aircraft, along with exceptional performance, make the SH09 a very attractive option. It made sense for us to move forward with the MOA expressing our intent to purchase at this time."
"Metro Aviation is very highly regarded in the industry for their innovation, and their constant and uncompromising dedication to customer service. Their intent to purchase 5 of our aircraft brings a great deal of pride to our company, our U.S. operations and to all our employees. Our goal will be to ensure that Metro Aviation can continue to provide their high level of customer service while operating these helicopters" said Larry Roberts, President Sales, Marketing, Customer Support of Kopter North America.
Andreas Löwenstein, CEO of Kopter Group, added: "I am tremendously pleased to bring our cooperation with Metro Aviation to this new level and I am equally very proud that our helicopter is now slated to be included in the future fleet of an Operator such as Metro Aviation who is recognized globally for their high level of expertise and service".
This new contract brings the total number of orders for the SH09 to 70 units, to which another 100 LOIs are to be added.