In a ceremony held in São José dos Campos, Mauritania Airlines took the delivery of First Embraer E175. The airline signed a firm order with Embraer for two E175 jets in 2018. The contract has a value of USD 93.8 million.
"We celebrate with Mauritania Airlines the delivery of the first E175 aircraft to Africa. We are sure that the E175 will achieve in Africa the same success reached in other markets around the world, being recognized as the best aircraft in the 76-seats segment", said Raul Villaron, Vice President, Sales, for Middle East & Africa, Embraer Commercial Aviation.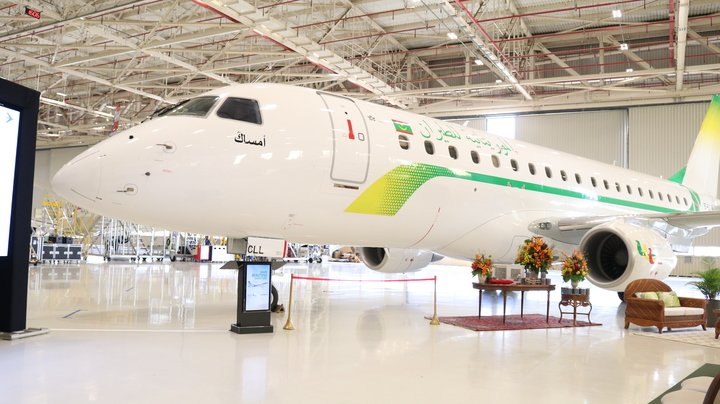 The second aircraft will be delivered in the second quarter of 2019. The E175 for Mauritania Airlines is configured with 76 seats in a comfortable dual class layout. The introduction of E175 is part of Mauritania's fleet modernization, replacing old aircraft and complementing their modern narrow-body aircraft.
"The introduction of the E175 in our fleet will allow us to add more frequencies and new destinations whilst enhancing the quality of passenger experience, and offering greater comfort with the best cabin in this category", said Mr. Mohamed Radhy Bennahi, CEO of Mauritania Airlines.
Embraer is the world's leading manufacturer of commercial jets up to 150 seats. The Company has 100 customers from all over the world operating the ERJ and E-Jet families of aircraft. For the E-Jets program alone, Embraer has logged more than 1,800 orders and 1,500 deliveries, redefining the traditional concept of regional aircraft.