There are several must be in every business, one of them – constant quality of services. If we are talking about business aviation, this is a basic pillar of every company, who's looking to growth it's business and stay in industry for a really long time.
One of such places, such companies, we are lucky to know personally – Geneva Airpark. Each visit is a pleasure to be back to highly quality of services, being treated in a very elegant way on the TOP level. In our personal opinion, a very special client care level and attention to details is due to the "female touch" of the General Manager, of special approach she's adding to the success recipe of the company.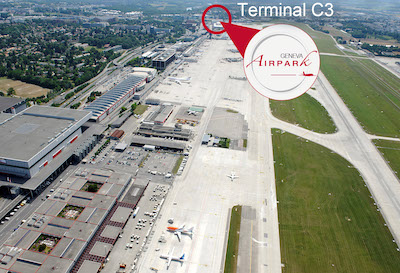 We had an opportunity to have a brief talk with the General Manager of Geneva Airpark Sophie Mabire, to discuss what's up after the celebration of 10th anniversary, after a very busy summer.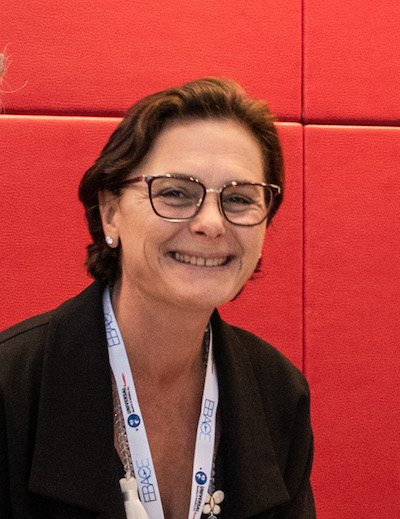 Q: Sophie, 10 years of Geneva Airpark operations at Geneva Airport, what observations did you made true all these years?
A:These observations are on several levels. The first has to do with the appeal of the airport for business aviation, as Geneva is the 1stairport in Switzerland and the 3rdin Europe after Nice and Le Bourget. This is very positive and it is therefore important to bring the right answers to this clientele.
But at the same time, the increase in commercial traffic on the airport makes it more difficult to get slots for business jets and all the operators are looking for a solution to this problem. It's easier to get PPR (Prior Permission Required) with a guaranteed parking space and this is one of the advantages enjoyed by all Geneva Airpark's clients.
Another observation is in the type of business jets. They have been getting bigger over the 10 years, and figures have confirmed this since 2015. The average size of the aircraft we host has increased by 30 %, which is a significant evolution. And because this was anticipated right from the design stage of Geneva Airpark, our structure with its private ramp, 10,000 m2hangar and organization is sized to meet the new needs of business aviation.

Q: You are offering new hosting options for business jets, can you point us the advantages?
A:Geneva Airpark has regularly expanded its range of services since its creation 10 years ago. Offering new short, medium and long term tailor-made hosting solutions, with guarantees of security, customer relation monitoring and quality of services is a logical next step. We are dealing with a more diversified clientele and can offer flexibility and significant time savings, thanks to, among other things, the speed of our operations, which is much appreciated by our clients, and thanks also to our proximity to terminal C3, dedicated to business aviation, and maintenance centers.
When we talk about the appeal of the airport, a region like Geneva and the whole of Switzerland, along with the appeal of Geneva Airpark and optimized management of an aircraft, we're talking about actions over time. So there are obvious points of convergence that have motivated us to offer long term hosting solutions that are better suited to each case in order to benefit from this synergy.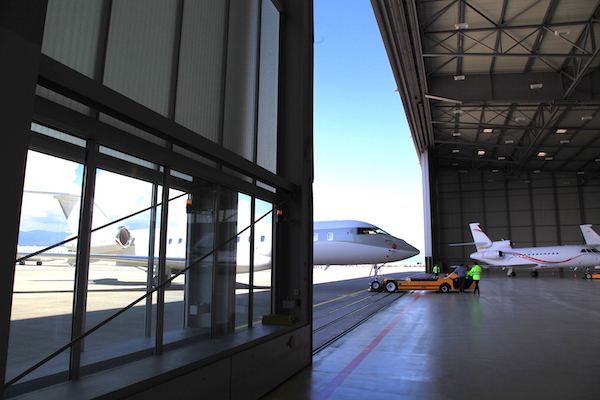 Q: Why it was important for you to comply with IS-BAH standards?
A:Getting this certification in 2019 was also a logical continuation of our approach to respond to the evolutions in business affairs. We have noticed a standardization in the profession and a pledge to apply best practices in security.
By following and joining these developments, we are responding to new requirements for ground operations, security and services. This certification confirms the professionalism of our procedures and the expertise of our team, which is an added advantage that our clientele is also receptive to.